Calabash Lakes
Carolina Shores, NC

Calabash Lakes Homes for Sale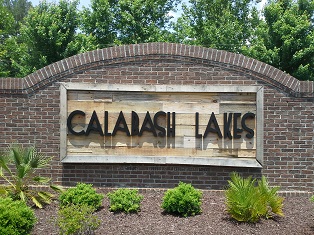 Calabash Lakes in Calabash, NC is a DR Horton Community
One of the newest developments in the Calabash / Carolina Shores area is from DR Horton. This pristine development is sure to attract a lot of attention with its well priced homes and townhouses starting at under $170K for a complete home land package and the included lawn care and landscaping that is part of the Calabash Lakes LOW HOAs.


Secure your new single family home or townhouse today in this well planned out development, before the prices start to go up. Let us give you a completely FREE market report on this or any other plantations you may have interest in by filling out our FREE Consultation request form.
We also offer a complete DR Horton information package of all the home designs, layouts and available upgrades and options. Just give us a call to request it at 910.477.1378 or Click here to request a package online.
Would you like personalized assistance in selecting a Calabash Lake Property?
Click here to request your personalized assistance.
View all Calabash Lakes Single Family Homes
View all Calabash Lakes Condos and Townhouses
View all Calabash Lakes Land (PLEASE CONTACT ME FOR DETAILS)